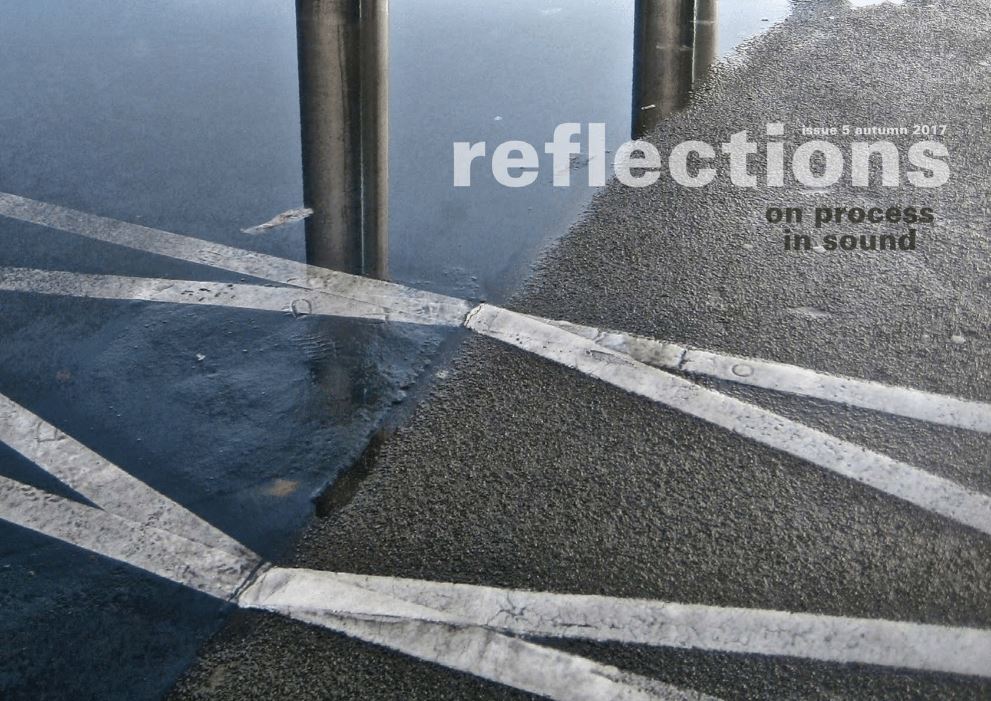 There is a wonderful new issue of Reflections on Process in Sound, featuring fresh and deep ideas towards sound and listening.
"This current edition of Reflections on Process in Sound, amazingly, is the fifth issue since 2012, when I started the journal as a means to solicit a wide range of contributions on the topic of process as it manifests in relation to the sonic. Although it has been a long wait since the publication of issue 4 in the winter of 2015, I hope that it does not disappoint in presenting stimulating practices, and hopefully also stimulating discussion about the topics on offer here.
To begin with, you will be able to follow The Making of 'Medium' by Trish Scott, an installation developed for the Whitstable Biennale 2016. It arose out of working with psychologist Dr Ian Hocking, and is based on predictions by a number of psychics, who were asked to foretell what kind of work the author might produce for this commission. Improviser and poet Jude Cowan Montague takes to the stage as a backing singer for quirky rock quartet, The Windsors. However, rather than falling into predictable routines, she explores a subversive approach to the role, the topic of her contribution Re-performing the Role of the Female Backing Singer. 
In On Dis-location: Listening and Re-composing with Others, Ximena Alarcón reflects on her creative process working with aspects of migration and dislocation. She focuses on the aesthetics that are produced as the result of the interactions between people in improvisatory sound practice when listening and performing remotely via networked technologies. Cape Town based James Webb considers All the Unseen Things via two of his ongoing pieces, Prayer and There's No Place Called Home. Amongst others, he addresses issues of religious expression, migration and environmental concerns. Last but not least, Cathy Lane contributes her Manifesto For New Listening, set out as 20 hand drawn statements. Whilst framed as a manifesto, in practice this too is an ongoing work, which began in 2014 and examines the politics and aesthetics involved in the process of listening."