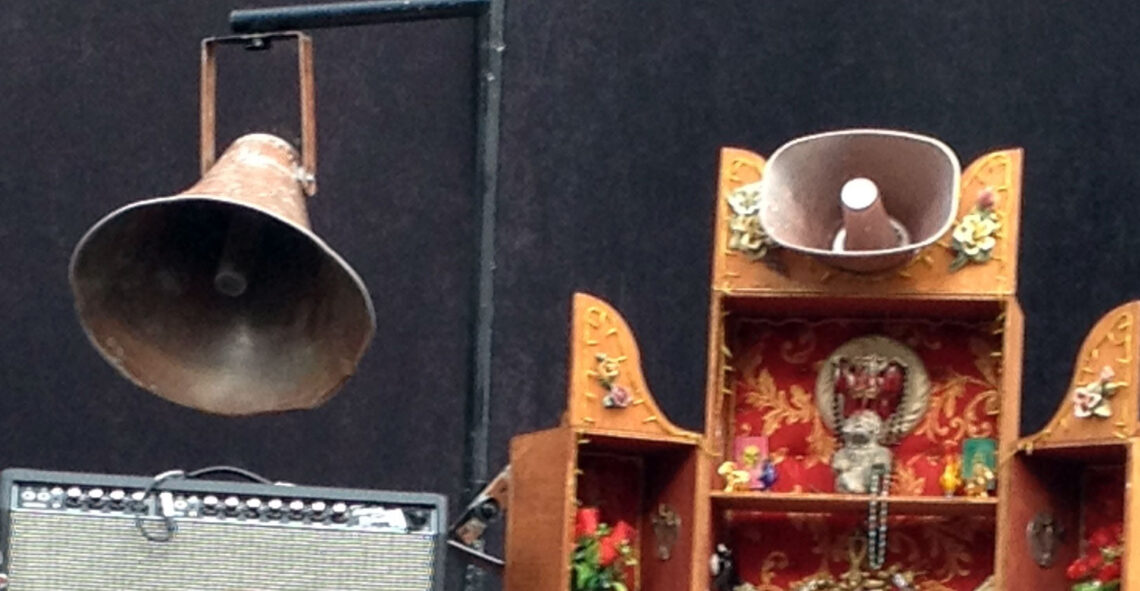 Sound researchers Salomé Voegelin and Anna Barney have been working on an interesting project called Listening Across Disciplines, funded by Arts and Humanities Council in London and created in collaboration with Resonance Radio, CRISAP research groupa and the London College of communication.
The project sets its base at the idea of relating disciplines through listening, resulting in "a network project that brings together artists, musicians, scientists, technologists and social scientists as well as scholars and practitioners from the humanities, to work across disciplinary boundaries on the recently emerging focus on sound and listening." Such goal is achieved with events, questionaries and collective interactions, as well as interesting resources which are shared in the site, including glossary, bibliography and a beautiful text on listening edited from Voegelin's book on sound art:
"Listening as a generative and intersubjective practice challenges how we see and how we participate in the production of the visual world. Its focus on the dynamic nature of things renders the perceptual object unstable, fluid and ephemeral: unsettling what is through a world of sonic phenomena and audible spirits. The spectre of sound unsettles the idea of visual stability and involves us as listeners in the production of an invisible world. It challenges, augments and expands what we see, without presenting a negative illusion, by producing the reality of lived experience. Through this generative experience listening revisits those philosophical tenets that are bound to the sovereignty of the visual."
You can explore the project by visiting the official site, also following them on Twitter and participating in their Facebook group.