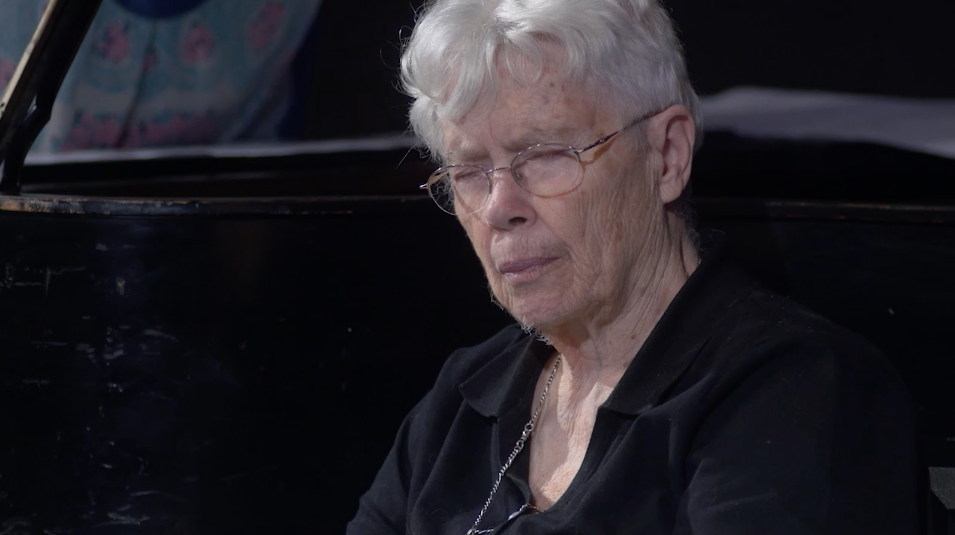 Exactly one month ago, artist and theorist Pauline Oliveros passed away, but her legacy remains in our hearts, where, as she knew and taught, our listening experience expands. Among a wide variety of things she did in her extensive career, she was known for exploring listening coupled with deep to point to a way of "learning to expand the perception of sounds to include the whole space/time continuum of sound – encountering the vastness and complexities as much as possible", as she notes.
Oliveros will be remembered forever as that deep listener, wonderful accordionist, radical woman, amazing person, as told by many of those who had the honor to meet her. For teaching us that listening and dreaming are intertwined, for showing that in echoes life is born, and for leaving us with the task of going deep into the sonic invitation, thank you, Pauline Oliveros. We will keep on listening!
As a tribute, we have been compilating other articles published during the last month, all dedicated to remember her legacy. There you will listen to Oliveros's improvisational wonders, get a bit closer to her way of teaching Deep Listening and know more about her unique life story.
The International Contemporary Ensemble published a wonderful video (above) which features some excerpts of a Sonic Meditations workshop done by Pauline Oliveros on August, including some instructions to play some of the pieces.
The Journal of Sonic Studies shared a fascinating article from their archives, written by Sharon Stewart. There key Oliveros's ideas are featured, along with some reflections about her lifework and her teaching process, including videos and sound clips:
Read: LISTENING TO DEEP LISTENING: Reflection on the 1988 Recording and the Lifework of Pauline Oliveros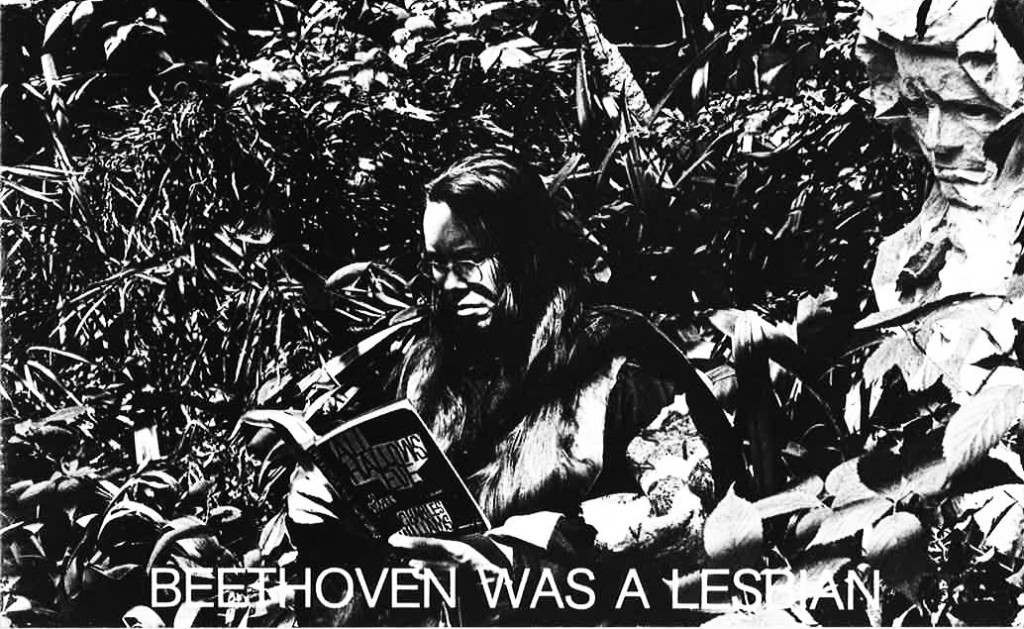 Eleanor Savage and Diane Willow, both disciples of Oliveros and followers of her legacy, published a beautiful conversation a Walker Art Center, remembering stories of their mentor and sharing about the influence she had on their lives.
Read: Listening for Pauline (In Memoriam: Pauline Oliveros 1932–2016)
There is another interesting interview at Remezcla, where Sara Skolnick chats with artist Maria Chavez for talking about Oliveros's life, work and creative endeavors.
Read: A Tribute to Pauline Oliveros, the Queer Tejana Who Revolutionized Experimental Music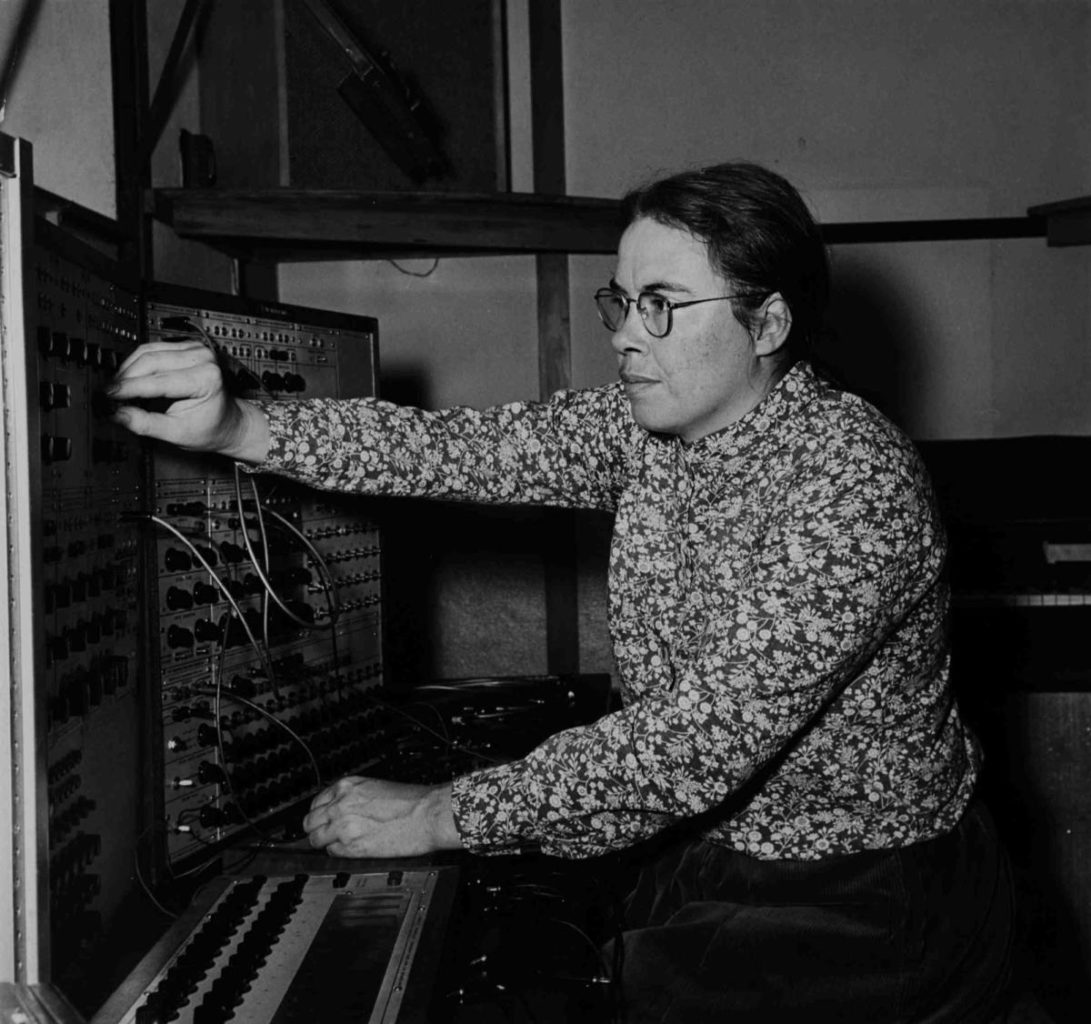 At The New Yorker, musicologist Kerry O'Brien published an article around the idea of "sonic meditations" popularized and developed by Oliveros towards her goal of approaching listening as a way of expanding consciousness.
Read: Listening as Activism: The "Sonic Meditations" of Pauline Oliveros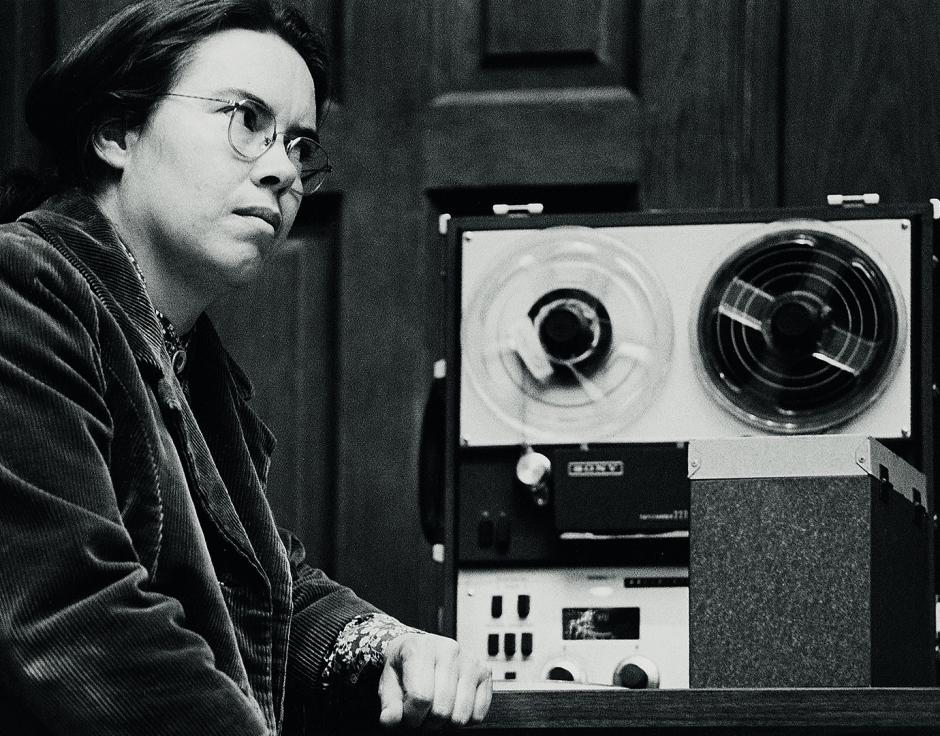 The Wire has published three essays:
Louise Gray explores a feminist history of music based on some postcards, such as the one with the "Beethoven was a Lesbian" sentence.
Read: Beethoven Was A Lesbian: Louise Gray traces an alternative history of music mapped by Pauline Oliveros and Alison Knowles
Alan Courtis talks about telematic improvisations and a collaboration for the album Pauline Oliveros in The Arms of Reynols.
Read: Pauline Oliveros In The Arms Of Reynols: Alan Courtis remembers an unlikely collaboration
Frances Morgan approaches Oliveros's works of electronic music, released between 1961 and 1970, then published in a 12 CD set called Reverberations.
Read: Diffuse, open and non-judgmental: Frances Morgan on Pauline Oliveros's early electronic music
EMPAC published a fantastic retrospective with some stories and full concert videos from performances by Oliveros at the center, including Pauline's 80th birthday celebration in May, 2012.
More videos & Read: Pauline Oliveros, An EMPAC Restrospective
Matthew Parsons published at CBC Music another conversation with two disciples of Oliveros, composer Tina Pearson and multi-instrumentalist Randy Raine-Reusch, who talk deeply about Oliveros's legacy.
Read: Remembering Pauline Oliveros
Kate Killet at The Vinyl Factory shared a recent NTS 2-hour Radio mix by artist Shiva Feshareki in which she covers a lot of Oliveros's sounds, along with some improvisations and alterations done for the mix.
Read: Listen to this 2-hour Pauline Oliveros tribute mix featuring live turntable improvisation
Prischilla Frank compiles at The Huffington Post some valuable material about Pauline Oliveros, including some links with interviews, music pieces and retrospectives.
Read: We Need Experimental Music To Teach Us How To Listen, Now More Than Ever
Finally, Second Inversion musical community shared a collective post in which they collect some memories and works by Oliveros.
Read: Women in (New) Music: Remembering Pauline Oliveros
In one of the shared notes in there, I found a particularly beautiful poem by violist Heather Bentley, which is perfect to close our post:
Dear Pauline
thank you for your guidance
as we struggle
to hear beyond
what we see
and even what we think
as we try to
silence our busy
minds
and find instead
that silence is not
stillness
but sound moving
us and each other
between us
and within us
we are
busy seeking order
and you taught us
that sound moving from one
to the other
is merely truth
and all else flows
just from that
sound
that moves