2013: The year in retrospective. Part V -SETH COOKE-
Sound composer.
Summary, text and photos by Seth Cooke
Some concerts I enjoyed in 2013:
Clive Henry (Splitting the Atom, Brighton)
Kathy Hinde (Café Kino, Bristol)
Henry Collins, Joe Kelly & Dominic Lash (Café Kino, Bristol)
Stuart Chalmers & Mark Durgan (Café Kino, Bristol)
Josie Grounds, Andy Keep & Ollie Owen (Place of Safety, Bristol)
Le Quan Ninh (Café Kino, Bristol)
Rhodri Davies (Café Kino, Bristol)
Heems (Start the Bus, Bristol)
Thomas Ankersmit (Arnolfini, Bristol)
Yann LeGuay (Arnolfini, Bristol)
Stephen Cornford and Patrick Farmer (Arnolfini, Bristol)
Apartment House performing Morton Feldman's Patterns in a Chromatic Field (Purcell Room, London)
A few personal thoughts on the last year…
Most of my work in 2013 revolved around the conception of 'site' as a field of subjectivities, contingencies and uncertainties. The pluralisation is deliberate, a move away from the personal or consensus towards a multiplicity of frequently contradictory perspectives and agendas. I borrowed the word 'locus' from my former colleagues in West Yorkshire Police to describe this peculiarly plastic, ambiguous territory. As I wrote in No Locus, my contribution to Volume 6 of the Wolf Notes journal: "'Locus' means a place, position or configuration of co-ordinates – but it can also describe a focal point of activity or concentration. There are loci of events, of ideas, of possibility, of uncertainty." The destabilising processes adumbrated in this single idea informed the majority of my approach to projects throughout the year.
Wolf Notes 6 was published to coincide with Bang the Bore's Displacement Activity concert at the John Hansard Gallery in Southampton, an event themed to support their exhibition of work by land artists Robert Smithson and Nancy Holt. Smithson's notion of the non-site, the means by which "one site can represent another site which does not resemble it", became central to our conception of the concert. James Saunders' Location Composite #1 was thus selected for performance by Sarah Hughes as a demonstration of one method of abstracting compositional material from a site without the performer necessarily having visited that site. My contribution to the event, City of London Mirror Displacement, was informed by similar strategies. I began staging events under the name Bang the Bore with Clive Henry in 2009 partly as a means of resisting London's cultural dominance. As a city it is over-documented, over-mythologised and self-obsessed to the point of monomania. Why add to that? Through a sonification of Smithson's mirror displacement methodology I sought to create a piece of music using field recordings about London without using field recordings of London, outframing the capital in space, time and myth by annihilating the River Thames. A recording made at Thames Head, the river's mythical yet disputed source, provided the lever by which I could destabilise London and force it to occupy more contingent, less certain spaces.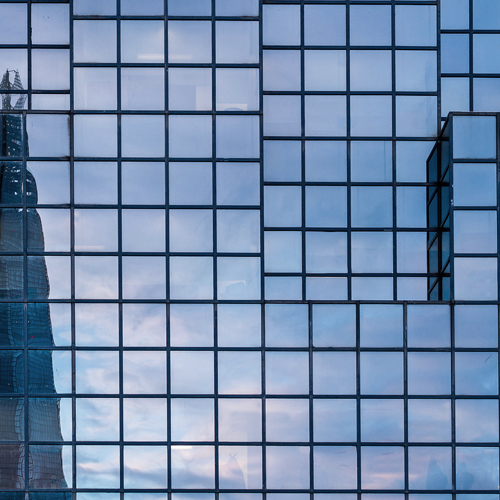 I used field recordings to create three instantiations of composed works in 2013. My realisation of Michael Pisaro's Only – Harmony Series #17 (Compost & Height) funnelled the panoramic stereophony of the White Cliffs of Dover into a claustrophobic, near-mono representation that contrasted the themes of awareness of space and time in the score's Kenneth Rexroth poem with the highly monitored and surveilled nature of the port location. My actualisation of Manfred Werder's 2005/1 (Another Timbre) problematised notions of the sounding moment through a double perspective of both inside and outside the recording device, positioning the instantiation of the score in the representation rather than the location. And my interpretation of Sarah Hughes' Architectural Model Making, (scheduled for release on Another Timbre in 2014), hypothesises the chaotic collision of aberrant models – individual, organisational, societal, geographical, architectural – that might occur during a firearms incident in a busy shopping centre, the locus of the mall as it is mapped through the conflicting criteria of disparate agendas.  An amusing coincidence: all three recording sessions put me in mind of a conversation with Paul Whitty before October's Round Chapel performance of July Mountain – that no matter where you are, no matter how remote, a disproportionate number of field recordings feature the alarm sound made by a reversing vehicle.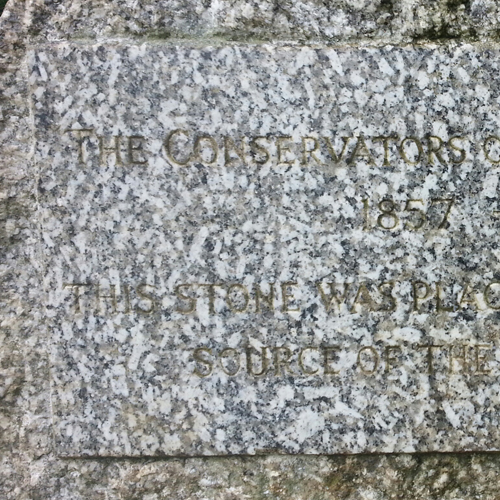 The aforementioned Werder instantiation also marked the first public release of the no-input field recordings I've been amassing since October 2012 – recordings made in the field but not of the field in any easily receivable sense. The recording device represents a single point, a singularity, into which the sounding universe is crushed through processes of generalisation, deletion and distortion, a description equally applicable to our inherent anthropocentrism and a fact of recording that cannot be evaded through the arms races of technique and technology. But while we can never let the whole world in, it is equally impossible to shut it out. The no-input field recording fixates on this: through its monochromatic static it becomes difficult to discern the division between external phenomena, internal noise and processing and one's own subjective experience. At the time of writing, three releases of this no-input material are being prepared for 2014. Two of these projects, when they're ready, may require a label. You may be able to help.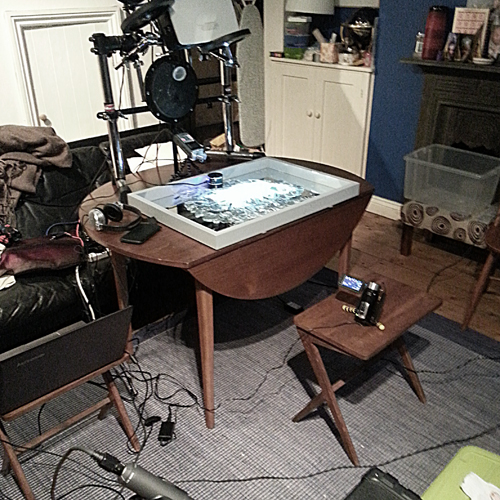 2013 was bookended by two sites of another kind altogether. In January I finished work on sethcooke.eu, marking the first time I've mustered enough faith in my own work to collect it together in one place. And throughout December I'll be putting the finishing touches to everycontactleavesatrace.net, the online home of my imminent CDr label that will release four discs of new music in January 2014. Henry Collins' Music of Sound could be positioned, if one were so inclined, as an inspired edit of field recordings made inside 20th Century Fox's 1965 film The Sound of Music; the Dominic Lash and Will Montgomery split Real as Any Place You've Been / Thames Water Live problematises live performance documentation; Ignacio Agrimbau's Anatomy of the Self Volume II channels years of ethnomusicological study through field recordings of societal breakdown, broken machinery and broken instrumentation; and Four No-Input Field Recordings collects some of the most immediate excerpts from my empty channel archive.
2014 would still be an interesting year even if I didn't have a new label to promote. While I'd hesitate to apply the term 'mission creep' to my activities in 2013, my hands and feet are aching for sticks and pedals – a good sign that this trap set drummer needs a new rock and roll band. Around half my planned collaborations and potential recording projects involve location work in some sense or another. And the aforementioned Bang the Bore is five years old in 2014, which will no doubt involve both taking stock and special programming to commemorate how far we've come… all the way from the back room of a pub in Southampton to a cellar beneath a café in Bristol. Our 5th birthday celebrations will involve creating a new version of our field recording composition Twelve Tapes, which requires between twelve and twenty four recordings of sine waves in enclosed, multi-storey or underground car parks. No doubt I'll be back here on the Field Reporter soon asking for submissions. If you want to take part, please email me at bangthebore (at) gmail (dot) com.
Some recorded music I enjoyed in 2013:
Accidents of Matter or of Space – SARAH HUGHES (Suppedaneum)
November – DENNIS JOHNSON (Irritable Hedgehog)
Yeezus – KANYE WEST (Rock-A-Fella, Def Jam)
O Kokos Tis Anixis (Grains of Spring) – TOSHIYA TSUNODA
(Edition T)
Lizzobangers – LIZZO (Totally Gross National Product)
Untitled – JAI PAUL (allegedly unsanctioned leak)
Closed Categories in Cartesian Worlds – MICHAEL PISARO
(Gravity Wave)
DRKLNG – ZEBRA KATZ (self-released)
Acid Rap – CHANCE THE RAPPER (self-released)
TramVibration – HACO & TOSHIYA TSUNODA (Skiti)
The Punishment of the Tribe By Its Elders – MICHAEL PISARO
(Gravity Wave)
Old – DANNY BROWN (Fool's Gold, Warner Bros)
Summer Knights – Joey Bada$$ (Pro Era)
Quasi Static Crack Propagation – YANN LEGUAY
(Consumer Waste)
Dedalus – ANTOINE BEUGER, JÜRG FREY (Potlatch)
Cut 4 Me – Kelela (Fade to Mind)
Run the Jewels – RUN THE JEWELS
(self-released download, CD on Fool's Gold)
Music for Earbuds – STEPHEN CORNFORD (3leaves)
My Name Is My Name – PUSHA T (GOOD Music, Def Jam)
Unwanted Contexts for Reversing Vehicles – VARIOUS ARTIST
Seth Cooke website is www.sethcooke.eu