2013: The year in retrospective. Part I -TESSA ELIEFF-
Text, images and sound by Tessa Elieff
Download 'Caris Clocks' by TESSA EILEFF
Download 'Craster Blowhole' by TESSA EILEFF
Recording excursion snapshot: Sound gathering on England's North East coastline.
In early November of 2013 I found myself in the town of Alnwick, north Northumberland, England. After finishing a week intensive with Chris Watson – rather than moving on to the next opportunity – I had decided to stay in the area and give myself more time to understand its community and discover its unique sounds. Time is a luxury – particularly when travelling and it's only too easy to miss the experience that lies around you in order to jump ahead into the future potential. I didn't want this to be such an instance and so, at the time where the tourist attractions close down for the year, their subsequent crowds filter out of the townships and the wintering wildlife filters in, I settled in the market town of Alnwick.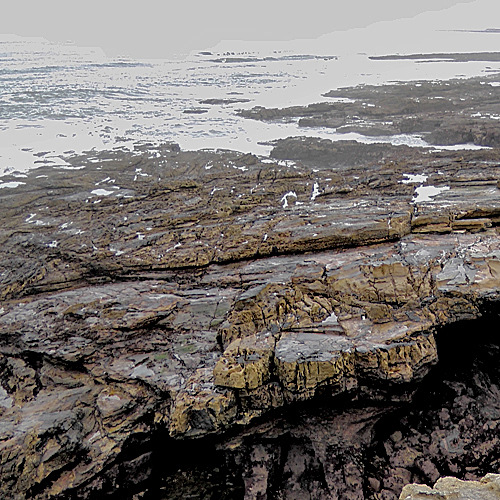 Preparation:
Weatherproof clothing was a must. I do in fact own a few beanies and big jackets but nothing that would actually keep you warm – living in Australia – there are very few occasions when you would need it. While it was not quite Winter in England, the morning frost had arrived along with typical coastline weather of wind, rain and hail. Keeping your fingers warm as you monitor a recording device and fitting your headphones over a beanie can be the deciding factors as to weather or not you are able to persevere the elements and collect that one recording….
Clothing for this trip included
1) Thermal tops and bottoms (@ the heaviest weight)
2) Thick socks
3) Water resistant bushwalking boots. These were not waterproof but still did the job and were much needed when clambering over the slippery stones and volcanic rocks to be found on the coastline. Sneakers (no matter how sturdy) would not have sufficed!
4) Fingerless gloves (for warmer days)
5) Whole gloves – touch screen sensitive
6) Beanie: Thick enough to keep you warm and sleek enough to accommodate headphones
7) Pants: Wind/waterproof and lined for the cold. It's worth mentioning that 'ladies' pants are not as practical as the 'men's'. Their waistlines are lower (don't keep you as warm) and the cut more fitted (restricts your movements and pocket potential!)
8) Coat: Down to the knee and up to the chin. Downer lined with weatherproof shell and hood.
Specific townships along the North East coastline where I recorded include Craster, Boulmer and Newton-by-the-Sea.  The nature of these places required equipment such as their tide tables and explorer maps as GPS and phone signal often disappears and their tides remain master of shore access. RE: the maps – I'd recommend a scale of 1:25 000 (4cm to 1km), which typically is used for walking and the level of detail is ideal for exploring the areas by foot and car. The tide tables are essential for ensuring your safety – particularly as the coastline is dotted with volcanic stone formations that appear and disappear along with the changing tides. It's very easy to lose yourself in recording only to look up half an hour later and find yourself marooned. I also found that knowing when the tides would be shifting helped inform me of the best times to explore specifically, blowholes and rock pools.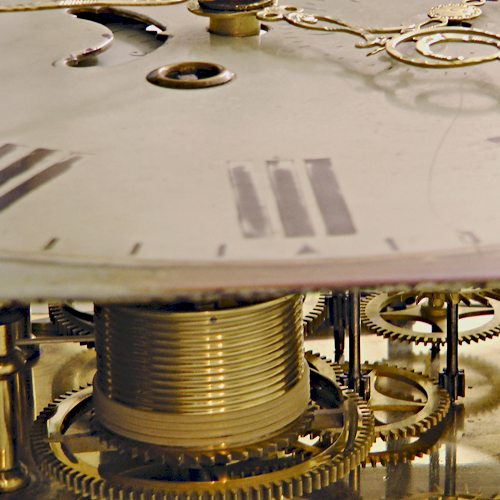 The final recording collection includes sounds of the township and of it's surrounding natural environment. The most dominant contributor would be the ocean itself. There was not a single day that I visited the shoreline to hear the same sounds – even if the weather was much identical – the ocean's voice was completely different. It was a pleasure and a torment – so much to capture but never able to capture it all! I was torn between using spaced omni microphones to gather the complete soundscape, or paired cardioid's to illustrate the beautiful movements between left and right extremities – between a hyper cardioid to focus on a single point species and on contact microphones – to unearth the rumble running through a surface. If I could have recorded each select moment with all of the above I would have undoubtedly done so – but these are the creative decisions we make as a Field Recordist are they not?
On return to Australia I am haunted by my usual thoughts of sounds I did not think to capture at the time – or could have perhaps – made that extra effort to gather. None-the-less, as I work through what I did collect, I am transported back to Alnwick and enjoy the sounds of such a place, from far-away Australia. Here's a snippet. Enjoy.
[Tessa Elieff]