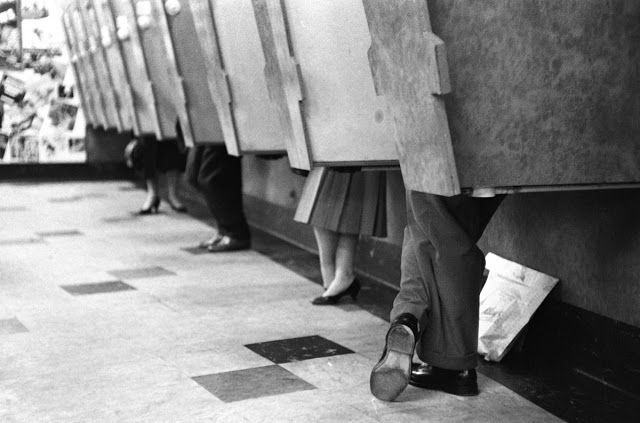 Sonic, Social, Distance
As more than a third of the planet's human population has gone into some sort of social restriction…self-isolation, social isolation, physical distancing, quarantine…since those who have the luxury of walls have gone behind them–time has not so much stood still, but became fragmented and blurred. Our schedule markers have gone virtual, or gone away, or are far away.  As artists of various media attempt to capture some essence of this time, it may be found that fragments, notes, moments, and blurs, are what express better our experience. Text, audio, visual-both moving and still, compilations, complications, towards combobulations, if that is what comes. This is a time-capsule archive of finished works, and of fragments, reflecting a fragmented time. Fragments that feel frozen or appropriate as they are, and would then be placed with other fragments to create an unanticipated whole.
Sonic, Social, Distance, is calling for works on listening and sound, and thinking about listening and sound, in the time of social distance…alone together, together apart. We are calling for full texts, as well as text with media, or fragments and notes that will be curated and compiled together. This call is on-going, until it no longer makes sense.
Aysegul Yildirim – Incalzando, prophecy of a noise-inhaler
It happens when all you want to do is escape into an infinitely expanded space. It has such infinity that you perceive when you delve into the depths of mind–the infinitesimal–because the opposite directions are blocked, both literally and metaphorically: the ominous combination of quarantine and noise. In general an escape, a line of flight, can take multiple directions. What is in question now is that of a forced escape when escape is de facto made impossible. Something is after you. It doesn't merely follow you but grasps you and captures and shakes each and every cell inside you. At the same time, the heart–rhythmic headquarters of the body–heralds the proximity of death by racing faster. This is so familiar to you to.
In this case, familiar means chronic. Measurement is a bad joke here, though. Chronos vs Aion: perhaps noise subverts all existing ways of perceiving the temporality, so much so that it claims to be time itself–it arrives and it injects its RNA. This is the absolute ensounding. The point where what Lefebvre calls the temporal art, music, betrays. It's an infinitesimal matter of time that you get the flip side of sound. It subjugates the whole plane through which you perceive time, the very plane that merges all the senses with images of things, people, plants, rooms, buildings, cities, at once. What happens is a total subsumption of thinking and imagination, all of which are activities directed towards future, while being nourished by the past (the 'unconscious'). They must flow, otherwise means a blockage that leads to an inner explosion, terrorising the whole microcosm of the mind.
The absolute opposite: when it is indeed possible to reach out to infinity, on the other hand, not necessarily directed towards an inner world this time, but towards some outer world, possible worlds, the image of them. It means that the least alienated mode of being-in-the-world is at work–creativity. It demands just-in-time access to something-other-than-you, as well as devising a unique logic with an element of impossibility. The fierce energy required to grasp that which evades existing powers of expression, which departs from 'what is' and stretches into 'what is not yet'. Expansion of imagination to infinity. Works of Bach, Ligeti, Dostoyevsky or Gaudi are the ultimate projects of expansion, actualising a space for timeless reverberation of affect, of meaning– affirmation. Subjection to noise, then: ultimate humiliation of the spirit; a negation of the existence. A suspension of being in the present with no past and future, no becoming.
Strategy: diverting the line of flight. Or, imagine waves of an ocean instead of the traffic din and go to sleep, like Bachelard suggests. In other words, let the evil accompany you. Until when? Until the planet is saturated with a haunted zombie-psyche? Until the extermination of all those except for the ultra-rich technocrats at the top of the neo-liberal machine? Survival of the fittest [fits into what, anyway]?
When noise chases you down to the underground next time ask yourself, (instead of deceiving the psyche with a sailing boat, instead of the ignorance which will allow all the din to work on the subconscious insidiously, infecting, the effects of which will never be adequately identified), is it possible to turn back and look it in the eye? We reached the time where the invisibility of the issue screams, 'I have always been here to destroy you'. Ignorance can only help at the expense of the planet: toxicity will demolish by accelerating to a point where the being-in-the-world as we know it will no longer exist.
Turn back and look in the eye–imagine–an alternative finale to Orpheus.
Colin Black – Gloves, Masks & Confinement
18 April 2020
[youtube https://www.youtube.com/watch?v=QIR6KOh15u8&w=560&h=315]
Diana Combo – Danse Macabre
[vimeo 399631460 w=640 h=361]
Danse Macabre is a video that I made to be broadcast by Ruido Vírico, a streaming festival organized by Edu Comelles, with the support of Jaume Muntsant and Javier Melgar. It is a quarantine tale with music from Boa-Língua, my latest album as Síria, that was released during these strange days.
Joel Destefano – *keue – Performance Score
(from the Indo-European root)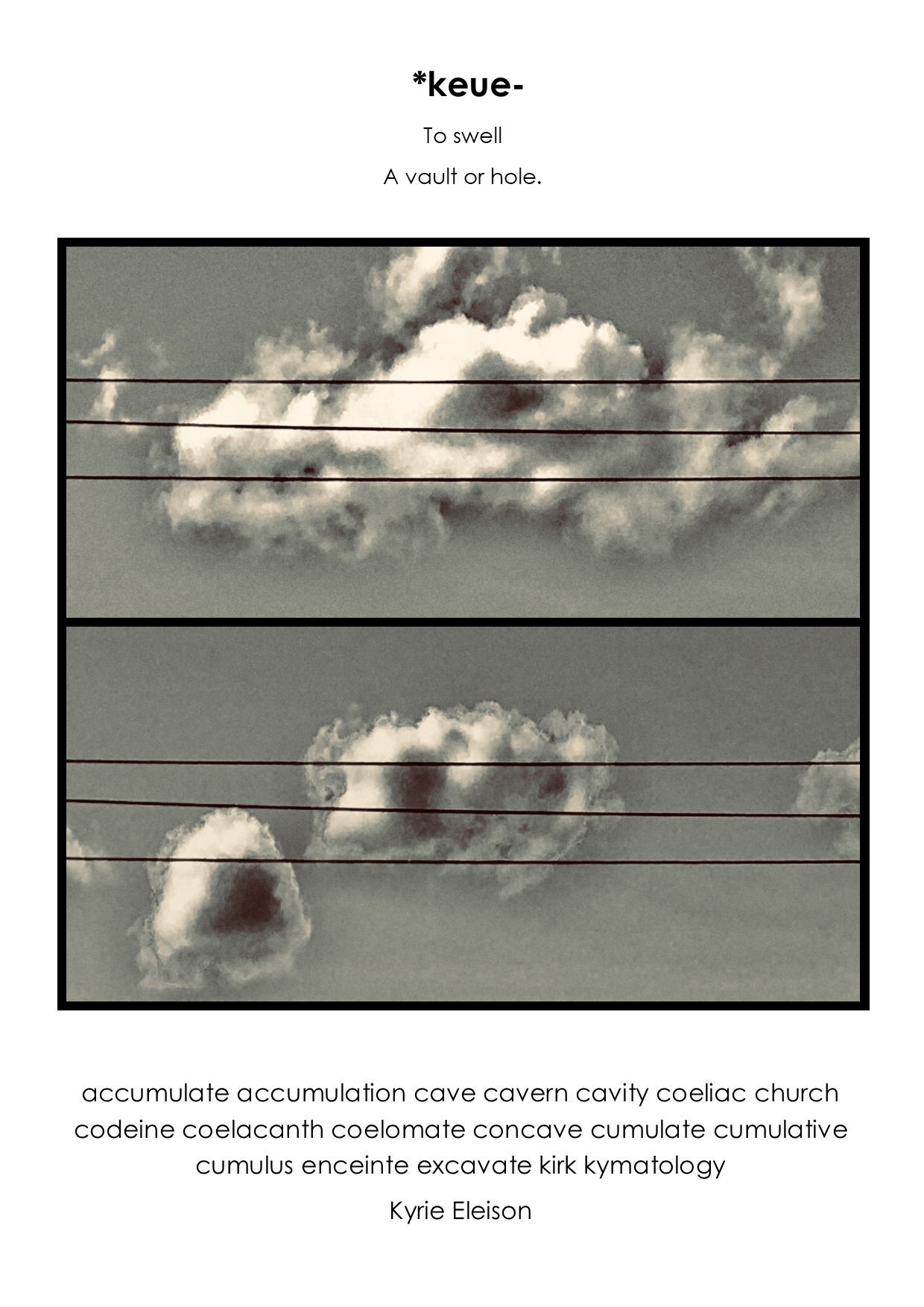 Images taken from a balcony in Vancouver, Canada, unceded territory of the  xʷməθkwəy̓əm, Skwxwú7mesh and Səl̓ílwətaʔ/Selilwitulh people.
Telephone lines in the alley; the lines that both connect & frame our virtual interactions. Their exterior silence.
Text from the blur of (in)coherent mumblings of self talk, accumulated through a history of shared language.
The suspended stillness of clouds.
Mark Street – May 14, 2020
[vimeo 442151719 w=640 h=480]
Georgios Varoutsos – Covid-19_Belfast Mini WindowScape
[youtube https://www.youtube.com/watch?v=p0oHj7iqxVY&w=560&h=315]
Emily Vogel – Bathing a Poet/COVID V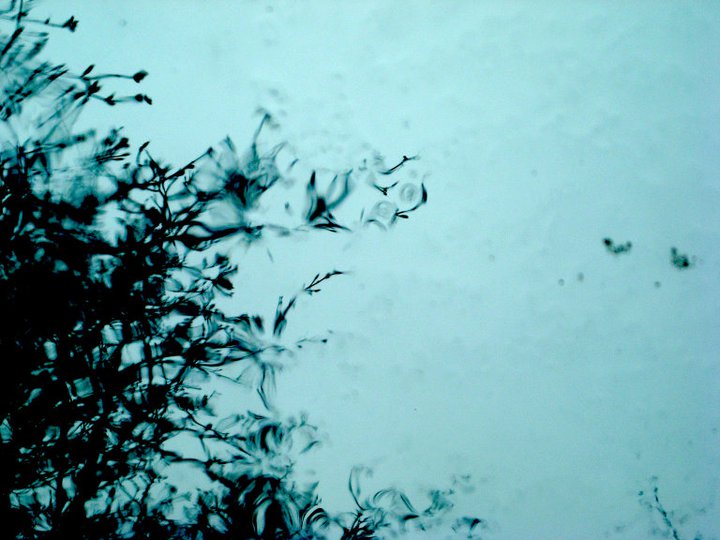 There are the expectations
of memorial day weekends.
I want to write
so I stare like a blank moth
out of the garage window
replete with gentle spider-weaving.
Rain falls indiscriminately
like the slow waltz of a mother.
I bathe my daughter, and she says
"when the rain falls, you go insane."
I say: she made a rhyme,
and I know she understands my proclamation,
but I fear like a pervasive virus lambasting a nation
that she doesn't.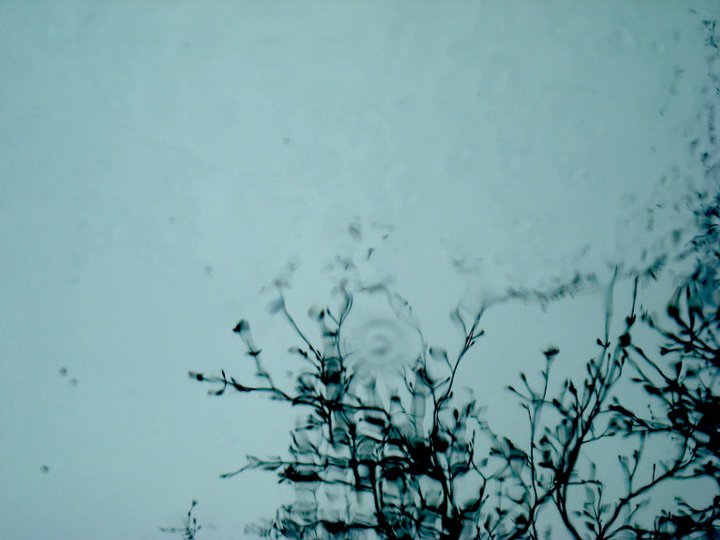 Biographies –
Aysegul Yildirim is a doctoral student in the Sociology department at Goldsmiths University of London. With a background in Continental philosophy and criminology, she explores destructive effects of aircraft noise using sensory ethnographic methods, maintaining a constant dialogue with contemporary sound studies. She is also an active participant in classical music performances as well as research activities within the Music department of Goldsmiths.
Dr Colin Black is an internationally acclaimed composer and sound artist having won the 2015 New York Festivals award for sound art, the 2003 Prix Italia Award and being shortlisted as a finalist in the Prix Phonurgia Nova (France), Prix Marulić (Croatia), Grand Prix Nova (Romania) and the APRA Professional Development Awards (Australia). Black has received multiple national and international commissions to create innovative major works for installation, performance and broadcast in Australian, USA and across Europe. Black's curating credits include, international festival/showcases of award winning Australian acoustic art and radio art at London's Resonance104.4fm, Kunstradio (ÖRF, Austria) and Toronto's New Adventures In Sound Art. In 2016 he curated Ear Drops: Sonic Boundaries for Australian Broadcasting Corporation's (ABC) Soundproofprogram, while in 2013 he was invited to curate Sound Fix: Your Weekly Dose of Transmitted Audible Art series for ABC Radio National's Sound. Music. Word. program. Black completed his PhD at the University of Sydney where he was a recipient of the University of Sydney Postgraduate Awards Scholarship. More recently Black has become a visiting research fellow at Goldsmiths, University of London, an adjunct fellow at the Southern Cross University and a casual academic lecturing at the University Technology, Sydney. Black is also the founding member of The International Radio Art (and Creative Audio for Trans-media) Research Group.  For more information see: www.colinblack.com.au
About Diana Combo: I have been exploring sound and music across many creative, often multidisciplinary contexts, since 2007. Moving through academia (B.A. in Sound and Image, M.A. in Music Arts), in my home country of Portugal and abroad, I have been combining a conceptual perspective on sonic work-making with a DIY ethos to achieve an exciting, experimental approach to audio recording and performance. Using turntablism and sound appropriation practices, editing and sound design, composition and interpretation, installation and video, among others, my work balances folk storytelling with noise and improvised soundscapes. In concert halls, cinemas, residencies and workshops, whether working solo or in collaboration, the boundaries between creative disciplines and forms, and those between the individual and the collective, have been constantly questioned and diluted in my practice. For more about me, here are my answers to "Fifteen" Questions.
Emily Vogel's poetry, translations, reviews, and essays have been published widely, most recently in Tiferet, The North American Review, The Paterson Literary Review,  PEN, Omniverse,  and The Journal of New Jersey Poets. She is the author of five chapbooks, and three full-length collections, the most recent being Dante's Unintended Flight  (NYQ books, 2017). She teaches writing at SUNY Oneonta and is married to the poet Joe Weil.
Georgios Varoutsos (b.1991) is a sonic artist from Montreal, Canada. He is currently completing his Ph.D. studies in Music at the Sonic Arts Research Centre (SARC) at Queen's University Belfast, Northern Ireland. He has graduated with a Master's in Research, Pass with Distinction, in Arts & Humanities – Focus in Sonic Arts at Queen's University Belfast. He has also completed a BFA with Distinction in Electroacoustic Studies and a BA in Anthropology, both from Concordia University in Montreal, Canada. He explores the field of sound through an extensive range of projects and performances. His audio creations derive from different inspirations such as field recordings, digital recordings, amplified sound materials, audio processing, synthesis, and experimental techniques. Georgios is merging his various backgrounds of study into research projects comprising immersive audio, sonification, urban arts, sonic arts, and socially engaged arts. This has been presented by using sound as a platform for cultural storytelling.
Joel DeStefano is a composer, sound designer and performer. He studied soundscape design in his interdisciplinary MFA work at Simon Fraser University and went on to co-found Proximity Arts collective. His work is informed by collaborative art making, improvisation and deep listening, and interwoven with strands of dance, theatre, installation and radio. His community work involves developing theatre, writing and film programs at the Shadbolt Centre for the Arts and serving on the board of directors for the newly founded Vancouver Improvised Arts Society.
Mark Street has been making films, videos and installations for 30 years.  His work has moved from tactile, abstract explorations of 16mm film to essays on the urban experience to improvised feature length narratives.  He has shown at places like the Museum of Modern Art in New York and the National Gallery in Washington DC as well as venues such as the Point Reyes California Oyster Farm.