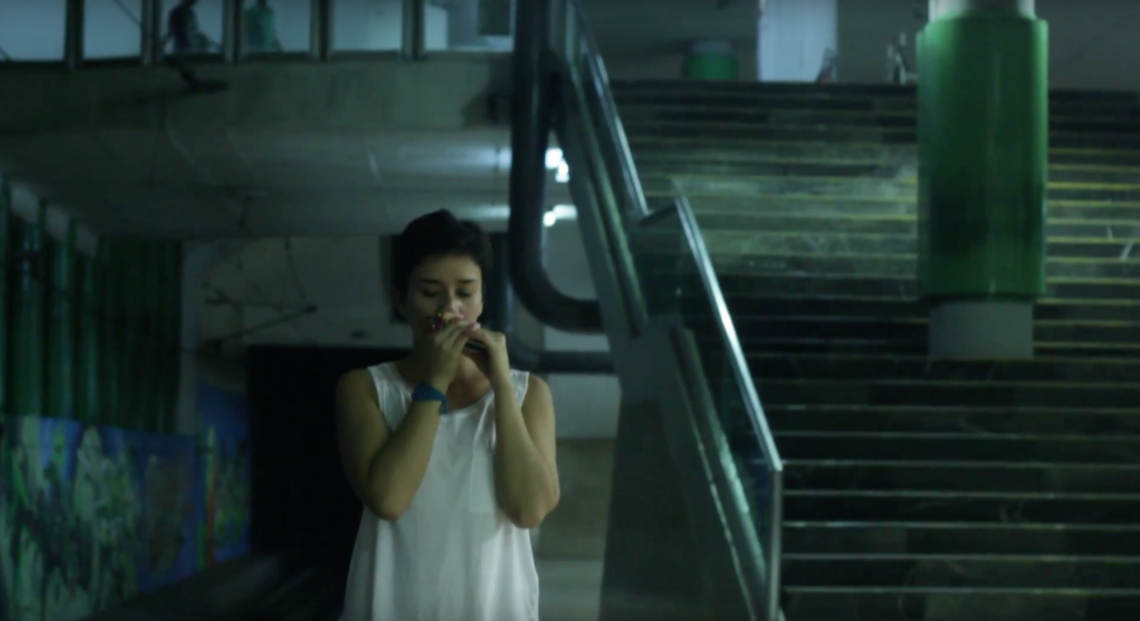 Liliana Rodríguez Alvarado is a Mexican artist with a very interesting job especially in sound improvisation. This is why we interviewed her at Sonic Field. Find the interview in Spanish and English.
Q How and when do you find sound as a field to develop your artistic concerns?
A. I have always loved music, I started at nine being an interpreter, I was very happy singing and playing. But the moment where sound formally became the field for my artistic concerns was when I started studying composition. Because that's where I really expressed myself through creating sound. From my first work (2010) I loved to compose and composition, then, in 2015, I fused it with the viola and found a sound medium of direct expression that I loved to explore.
Q. From your experience: Do you feel that sound art is a line with greater presence in number of any particular genre? If so, have you seen this as an advantage, disadvantage or do you think it has no influence?
A. If I see more presence of male sound artists than female ones in festivals or concerts, but this is seen everywhere; inequality is a real problem that has been working but is strong, we have it in the culture, in the genes, and it is "accepted". We generate it ourselves without being aware of it. Inviting our friends, the people we already know from festivals, the same big names, the one who invited me, my teacher, etc. However, the truth is that there are many excellent proposals emerging and we have to give ourselves the time and the task of seeking that diversity in our events. Even going further, not only women vs. men (50% and 50%), this already sounds utopian. Organize truly inclusive and worthy events of us and our times. Where non-binary artists, de-centralized artists, indigenous women, transsexuals, etc. are included. All with a quality sound contribution and worthy of being heard. It is a complicated issue and each one of us thinks according to what I have experienced, personally I do not think it has affected me as much, but when I see announced programs where there are 8 men and one, or no woman, it is clear that if it affects us, and I feel that there could have been They have been the names of four other women that I could mention without problem at the time and that do perfectly well with anything to do with the announced event or festival.
Q. Sometimes the relationship between what an artist reads, investigates, eats, looks at and hears, and the work that he produces simultaneously, is deliberately given, while other times this relationship occurs in a more subtle and even unconscious How do you feel, this relationship in your work?
A. Definitely my creative work is influenced by what I am: how I see, feel, think, what I hear, what moves me, my tastes and emotions; something I read or disturb me, how I live and feel at that moment. Untitled for Bass and Electronic Flute (2012), one of my first works, is made with the numbers of my mom's birth date. I wrote it at a time that I really missed being with them in Torreón Coahuila, Mx. https://soundcloud.com/lilly-rodriguez/sin-titulo-para-flauta-bajo-y Everything is in the music and my creation, conscious and unconscious. Another example is: Thoria Shahabia (2014), a piece for a female voice based on a poem about the Tunisian revolution by Muhammad Ibn ad-Did al-Ajami that shocked me a lot when reading it. In 2015 my dad was depressed and I couldn't be with him and I wrote circles for prepared guitar. https://soundcloud.com/lilly-rodriguez/iii-circulo-liliana-rodriguez I also work and believe in impersonal sound, out of all emotion, that's what I would like to say I'm working on today, 2020.
Q. How do you articulate and experience the following aspects of sound practice in your work? a) The immediacy and presence of the performative in the concerts b) The isolation and withdrawal to which the composition process can lead c) The object and spatial nature of the sound installation or sound sculpture exhibited. a) The immediacy and presence of performance is something that I love and it helps me a lot to be able to connect with sound, to be present, to be aware of it and of what it takes to form a good work for the listener and for me at the time. . b) The isolation and withdrawal of the composer today is something already utopian; that isolation is with oneself, with your own feelings, desires and discomforts, that is what is difficult. Isolate yourself from your environment, get to work with the discipline that music needs and write however you are and where you are. c) I have not had a sound installation exhibition, but I do have my opinions about it: For a sound installation to be a sound installation, in my opinion, it has to interact with the listener and / or be installed outside the venue and concert, if not, it is a structure that sounds like a museum. Speaking of the best case where the facility has an infrastructure. If the artist includes the acoustics of the space in the work, it is appreciated, and if the structure / infrastructure is also thought out and aesthetically attractive, pff, in my opinion, it is a sound installation. I have not yet spoken of the sound content, if this is good and is related to space / time, it is a great sound installation. I have seen / gone to many "sound installations" that do not have a single aspect.
Q. As you are a female artist from and / or living in Latin America: Do you think that this combination of elements influences your creation in any way? If so, how does this influence occur?
A. In none of my sound works have I dealt with these issues of being a woman and / or Latin American; My work is what I am and what I think, but I have not directed the composition to explore these themes. In another type of work, yes; I have a picture where it is clear that the issue is how women are judged in a macho Latin American religious culture. I have texts that talk about it, but not music, it influences my creation but not my sound creation. In music I work with numbers, techniques, with sound per se. Before, I used social and political issues, stop doing it because I realized that it was useless, that to be a political work, you have to produce a change, a social change, a real change. I hope and look forward to doing political acts and works in my future career.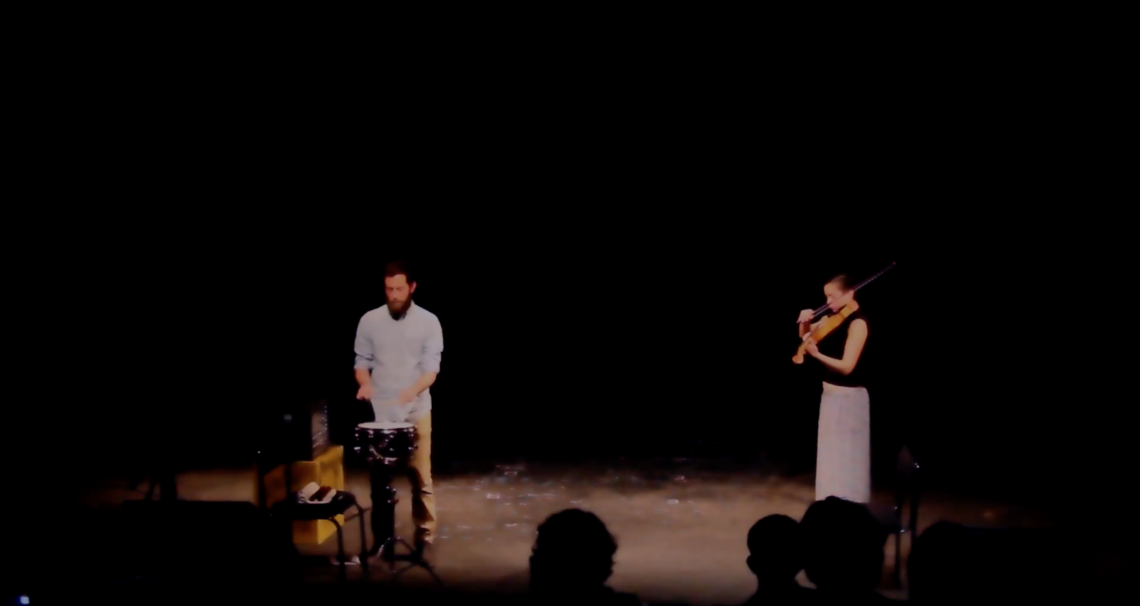 Q. In sound art collaborations between artists are very common. Have you worked with other artists? If so, how do you feel that these collaborations have enriched your work?
A. These collaborations have been my university in the art of improvisation and in many other things. Collaborations have taught me to approach sound in a comprehensive way. Not only get up to play, but everything behind, around and in front of. I am very grateful to all the people I have met in this career as an improviser; There have been many and from all I have learned and with all I have enjoyed playing. From there, friendships, experiences, experiences have been generated that have made me the person I am. In my first solo improvisation concert, in Oaxaca 2015, THRESHOLD XIX, I learned the "timing". I had an act only 20 minutes and I did it in 40 minutes. It was a strong experience, I felt horrible but it never happened again. This is a technical example but I have learned to listen, to dialogue with different languages ​​and to improvise. Different colleagues by inviting me to their efforts have taught me how to organize concerts, tours; how to solve problems, how to work the sound, such as being an audio engineer, promoter, artist, host, manager, teacher, etc. Not even the Conservatory of Roses taught me that. I think I have been very blessed to play with many sound artists in Mx and learn from all of them.
Q Is there a particular job or project of yours that you would like to talk about?
A. A piece for a large symphony orchestra, inspired by the sounds of the desert. Put all my (current) knowledge and concerns as a composer there and be able to achieve a great work, good music and good writing. A public sound installation in a forgotten sector of the center of the City of Torreón, Coahuila, Mexico (my birthplace, very far from CDMX). Win a competition. Do social work with children. Decentralize sound art. Publish an autobiographical book. Go on with the rap and get my EP from Nabora Carrillo.
You can follow Liliana's work here: