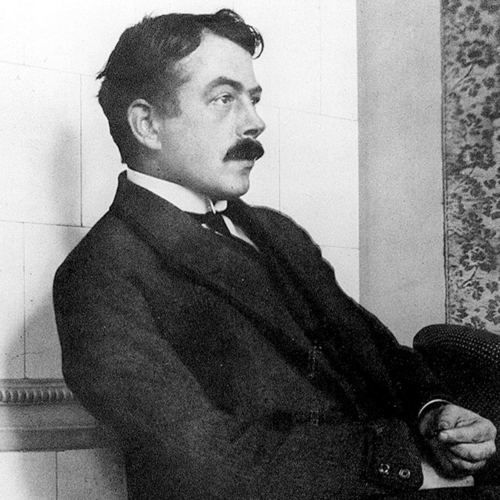 2013: The year in retrospective. Part II -PATRICK FARMER-
In praise of movement
Text by Patrick Farmer
The traces Robert Walser left on his path throughout life were so faint as to have been almost effaced altogether.
-W.G.Sebald
This, in all its brevity, is written with tickles of hope that it may excite those few with time to spare into exploring Robert Walser's life and work.
Robert Walser was born in 1878 in Biel, Switzerland. Presently, electricity was made into a monopoly by Edison, Nietzsche's publishing of Thus Spoke Zarathustra opened out meandering geographies that a number of Walser's semi-autobiographical characters would circumstantially find themselves skirting around, saddling them on top of a horse and riding out into the desert some forty years later, Anton Bruckner's shoulders gave way to the lightness of his head, revising and revising his 4th symphony until it was no more than a possibility of a quagmire, and phonographs were shown for the first time in opera houses around Europe, tearing away data storage from the written word as their cylinders echoed waveforms into credulous crowds of wide eyes.
In 1910, Rainer Maria Rilke would publish the notebooks of Malte Laurids Brigge, twelve years hence finding himself at the collapse of this creative spiral,  begun in the Castle of Duino. Prior to such events, Walser would attend a class in order to become a servant at the Castle of Dambrau, some 500 miles north. This, part of an involvement with subservience and subjection, would paint his entire literature. One year before Malte saw nothing but death, Walser knocked together his novel, Jakob Von Gunten, which he would describe as a torn apart book of myself. Pages written in ink he despised.
38 years old in 1916, Walser, possessing nothing but a couple of suits and living with his sister, was back in Switzerland as Emperor Franz Joseph passed away, two years after the outbreak of the Great War. During this period he began to take extended walks, often by night, right into his military service. The owl of his gaze lost its perch to the owl of Minerva, for a time. And as he walked, two of his brothers died, one of causes unknown, at the same asylum where Walser would later reside, whilst the other committed suicide. E.E. Cummings, Gertrude Stein and Ernest Hemmingway all rode around in ambulances, and two years later Blaise Cendrars would drive a car colour co-ordinated by Georges Braque.
After the collapse of the Austro-Hungarian Empire, Robert Musil returned to Vienna to begin his book of ideas. It would remain unfinished, dogging him, leaving him cold and bitter. At death he held jealousy close. Such colour was also felt by Walser, sinking any ticket or whiff of fame into the toilet, soliciting obscurity, seeking who knows what. Upon meeting Hofmannsthal at a party, he told the member of Jung-Wien, couldn't you forget for a bit that you're famous?
In 1927 (though this date is covered in a picture of dust) Walser's body began to slow. Writing a letter to the editor Max Rychner, he would speak of a crisis of the hand, of his having had to learn to write again, like a little boy, by freeing himself from the clutches of the pen to be warmed by the compliance of the pencil. So light as to barely leave a mark. Blaise Cendrars began to dictate his novel, The Confessions of Dan Yack, onto wax. Questioning everything in the face of modernity. Werner Heisenberg fell flat on his face in Göttingen, whilst encountering experimental physics.
 In 1933 Maurice Ravel was unable to move his arms, Paul Klee found himself sacked from his post at the Düsseldorf academy for being a Galican Jew, Walser began to hear voices, committing himself into the home in Waldau. Three years later, the year Federico Garcia Lorca was executed, the year Ludwig Wittgenstein attempted to dismantle his pride, the year Georges Perec and J.H. Prynne were born, Carl Seelig began documenting his walks with Walser, who refused to budge from the sanatorium in which he would remain for the rest of his life. I came here to be mad, not to write. Three years later, Bruno Schulz would paint a mural.
Robert Walser died on Christmas day, 1956, whilst on one of his walks around Herisau, face down in the snow. It was still light when his heart gave out. On his return to San Francisco, Jack Spicer began writing letters to the deceased Lorca that same year.
In the white endlessness
Snow, seaweed, and salt
He lost his imagination.
She was a sort of Cleopatra longing for viper bites.
-Robert Walser
Patrick Farmer. December 2013.
[Patrick Farmer]
Upper photo: Robert Walser
Further reading:
Robert Walser. Microscripts. New directions. Translated by Susan Bernofsky. 2010.
Robert Walser. Jakob Von Gunten. NYRB. Translated by Christopher Middleton. 1969.
W.G. Sebald. A place in the country. Hamish Hamilton publishing. 2013.